A Quality, Hands On Patient Experience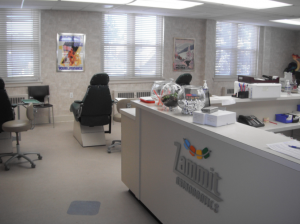 In addition to providing our clients with the very best service and comfort, we also have highly competitive rates and a great patient experience from start to finish.
First Visit
Upon your first visit to Zammit Orthodontics, you will be given an opportunity to sit down with Dr. Zammit or Dr. Delia and be walked through the process of treatment at our clinic. An evaluation will be conducted and further steps will be set.
There will also be an opportunity for you to get all of your questions answered as well.
Free Consultations
Your customer experience will begin with a free consultation with Dr. Zammit. This will involve a treatment evaluation to outline your options and discuss pricing. This process is completely obligation free, so you can compare prices and processes and make your decision. You'll know precisely how long the procedures are likely to take and how much they'll cost.
Payment Plans
We have plenty of payment plans to help with your cash flow, like zero-interest financing plans. We take cash, check or MasterCard and if you have any requests we'll do whatever we can to accommodate them.
Convenience
Our priority is providing you with the best possible experience, which is why we do everything we can to make the process more convenient for you. We offer free parking and extended opening hours for our consultations if you need them. We also have a location in Ridgeway, Ontario open on Mondays and provide friendly reminders when your appointment is approaching.